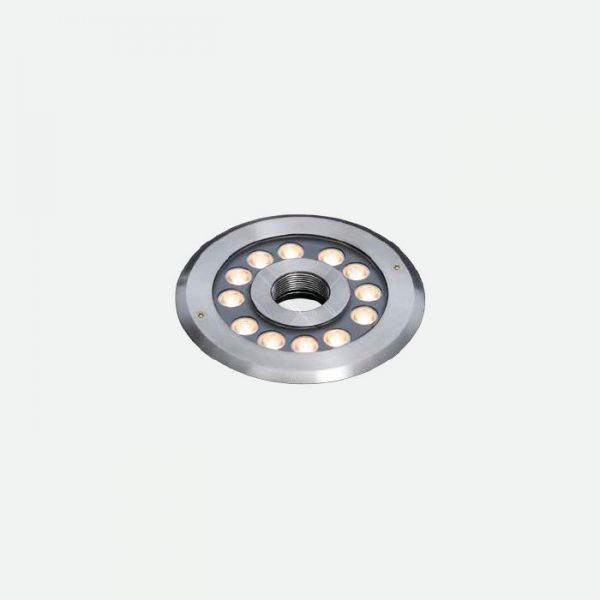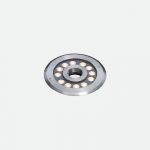 FOUNTAIN RGB & RGBW
Fountain series central ejective round shape fountain adopts quality OSRAM led as light source for single color and SMD 3535 for RGB & RGBW
Luminaire made with hard chrome plated molding shaped SUS 316L# stainless steel housing and front cover.
Step tempered glass T-10mm light window with EPDM gasket.
Excellent heat conductivity aluminum PCB, coefficient of heat conductivity ≥ 2.0W/mk
Automatic shutdown at 75°C built in overheat
Dimmable support with Triac, PWM, 1-10V and Dali
Connected with IP68 PG-11 copper with nickel coated cable gland
Temperature of water between -20°C~50°C less than 1 meter depth application environment.
Description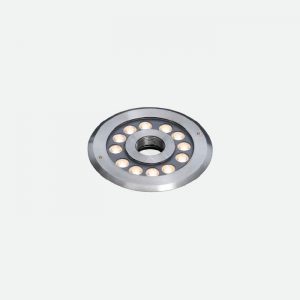 WL961001 24W Ø200
| Product Code | LED | Power | Lumen | Input | Finish | Beam_Angle | CCT | IP_Rating | IK_Rating | Dimension |
| --- | --- | --- | --- | --- | --- | --- | --- | --- | --- | --- |
| WL961001.04.30.01 | SMD | 24W | 924lm | 24VDC | Stainless_Steel | 30° | RGB_3in1 | IP68 | IK09 | Ø200x65mm |
WL961002 36W Ø200
| Product Code | LED | Power | Lumen | Input | CRI | Finish | Beam_Angle | CCT | IP_Rating | IK_Rating | Dimension |
| --- | --- | --- | --- | --- | --- | --- | --- | --- | --- | --- | --- |
| WL961002.04.30.03 | SMD | 36W | 1366lm | 24VDC | >80 | Stainless_Steel | 30° | RGBW_4in1 | IP68 | IK09 | Ø200x65mm |